Every once in a while I come across a gem of a shareware tool. This time its BareTail.
If you are on Windows, you ought to get it.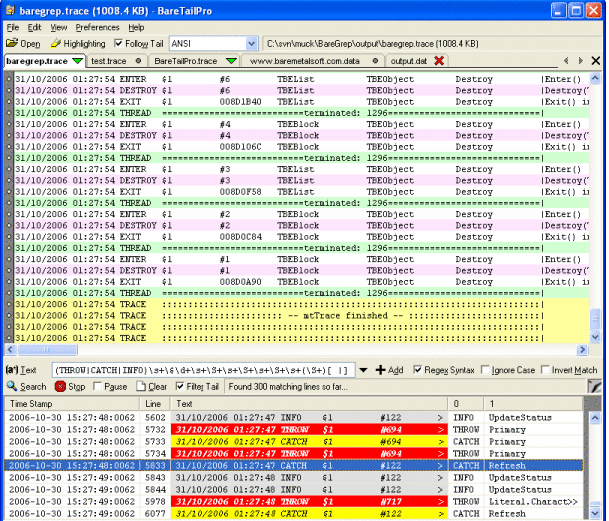 BareTail allows you to:
tail log files

Highlight lines
Eg: you can highlight INFO messages differently from DEBUG messages

Search lightening fast
It really is super fast, as you type each character, it shows the results across the entire file.
Its not free, but its worth it.